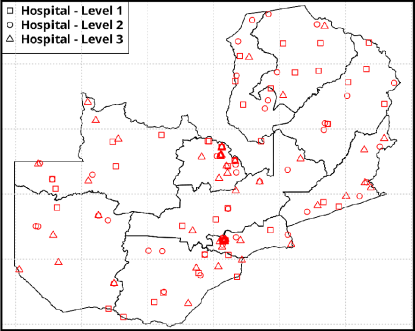 Ernest gave a talk at the 2022 IST-Africa (IST-Africa 2022) conference that was held virtually between May 16–20, 2022.
The talk was based on a peer-reviewed publication titled "Enterprise Medical Imaging: Challenges and Opportunities", based on a preliminary analysis of the Radiological landscape in Zambia conducted as part of a series of pilot studies to be conducted using a Seed Money grant awarded to us by The Directorate of Research and Graduate Studies (DRGS) at The University of Zambia (UNZA).
The Republic of Zambia, like many other developing countries world-over, is faced with a critical shortage of trained radiologists—medical experts specialised in the interpretation and use of medical imaging for radiological diagnosis and treatment of health conditions. Coupled with the shortage of medical imaging experts is the limited use of modern medical imaging practices that facilitate efficient and effective interpretation of medical images. A potential solution for addressing these challenges is the implementation of Enterprise Imaging (EI)— techniques and workflows for acquiring, indexing, managing, storing and analysing clinical images, in order to enhance electronic health records. Implementation of a successful EI strategy has the potential to facilitate efficient and effective medical image interpretation, subsequently improving clinical care. The results from this study, through the analysis of the 2019 radiology annual returns report, indicates that General Radiography and Ultrasound were the most performed modalities. In addition, the current workflows and practices at UTH-Adult hospital Radiology department are monotonous with multiple interrelated challenges. Furthermore, there are unique EI implementation challenges, specific to Zambia, in addition to challenges highlighted in literature.
Associated Publications
2022

Zulu, Ernest Obbie, and Lighton Phiri

.

2022

.

"Enterprise Medical Imaging For Improved Radiological Workflows: Towards An Interoperable And Standards-Based Medical Imaging Platform In Public Health Facilities In Zambia"

. In

Zambia Digital Health Conference 2022

.

Lusaka, Zambia

:

Ministry of Health

. https://www.moh.gov.zm/?wpfb_dl=160.

More Info.

Zulu, Ernest Obbie, and Lighton Phiri

.

2022

.

"Enterprise Medical Imaging In The Global South: Challenges And Opportunities"

. In

2022 Ist-Africa Conference

.

IEEE

.

More Info.
2021

Zulu, Ernest Obbie, and Lighton Phiri

.

2021

.

"Enterprise Medical Imaging For Streamlined Radiological Diagnosis In Zambian Public Health Facilities"

.

Lusaka, Zambia

:

The University of Zambia

. doi:10.13140/RG.2.2.11215.61603.

More Info.
Recorded Screencast
Presentation Slide Deck